Restaurant bookkeeping served simpler
FIXE combines expertise & automation to streamline bookkeeping, so you can focus on what really matters…your restaurant.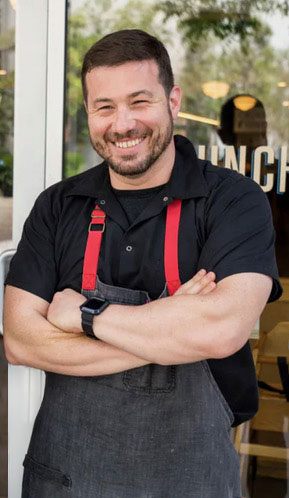 "Our books were a mess until we started working with FIXE. Our account manager is so thorough and organized."
Anthony Jacquet
Chef/Partner, Claudine
Artisan Kitchen & Bakeshop












FIXE takes bookkeeping off your plate
We were just as fed up with antiquated & fragmented bookkeeping processes as you are, so we created a better way.
FIXE is your single source for industry expertise, combined with best-of-breed tech integration.
Client retention
since 2019
NO setup fees, paper pushing, or discrepancies! 
"FIXE has been a lifesaver for managing my restaurant bookkeeping. I was overpaying to get financials that were inaccurate and super late. It was impossible to manage my business. Switching to FIXE cut my accounting costs by over 60%."
— Micah Wexler, Wexler's Deli
Schedule your free demo today